Our indoor cycling sessions enable you to train on your own bike in our state of the art power based indoor cycling system. We use a multirider system of computrainers combined with the latest software to provide you with power based resistance at the optimal level to improve your performance.
Our indoor cycle sessions allow you to gain the maximum benefit from your training and avoid the issues associated with weather and traffic. All of our sessions are monitored throughout to ensure you get the best training environment possible and objective data to help you improve.
We provide multiple sessions on most mornings and evenings of the week. When it rains – we provide even more sessions so our members never miss their training!
Unlock Unlimited Sessions For $10
New here? Grab your $10 pass to gain access to all of our regular sessions for 14 days.
Each rider in the centre has their own power profile maintained within our system to ensure that every session matches their own ability level and delivers the optimal power levels for you. The power based resistance on each bike trainer is adjusted to suit your power profile and as you get stronger, we can increase your threshold power settings. Each session includes
A training session that delivers power based intervals that matches your power profile and ability level

A real-time display of your data, including including power, cadence, HR and advanced power metrics on our large High definition screens throughout each session to see how you're going.

The latest entertainment in cycling, triathlon & sports to watch during sessions

Your data uploaded to TrainingPeaks, Strava or emailed directly to you after each session

Friendly support coaches to give you feedback and advice during sessions
Each Onebody Power Cycle session uses your own bike in combination with our multi-rider system. For each indoor cycling session, you will need to bring the following:
Your bike – Road bike or Time Trial Bike. This allows you to ride on your normal set up in your usual position.

Your regular cycling clothes and cycling shoes.

Two Towels – one to go under your bike and one to place on your handlebars. You'll sweat, so you'll need them.

At least one full drink bottle.
We encourage you to bring along all of your ANT+ compatible devices so that we can link them with your individual rider profile. This allows you to use the following during our sessions:
Heart Rate Monitors (Garmin, Wahoo, Timex, Suunto).

Any cadence sensor that is ANT+ enabled
If you have any questions about what to bring or what to expect before your first session, please just contact us.
Onebody Power Cycle studio location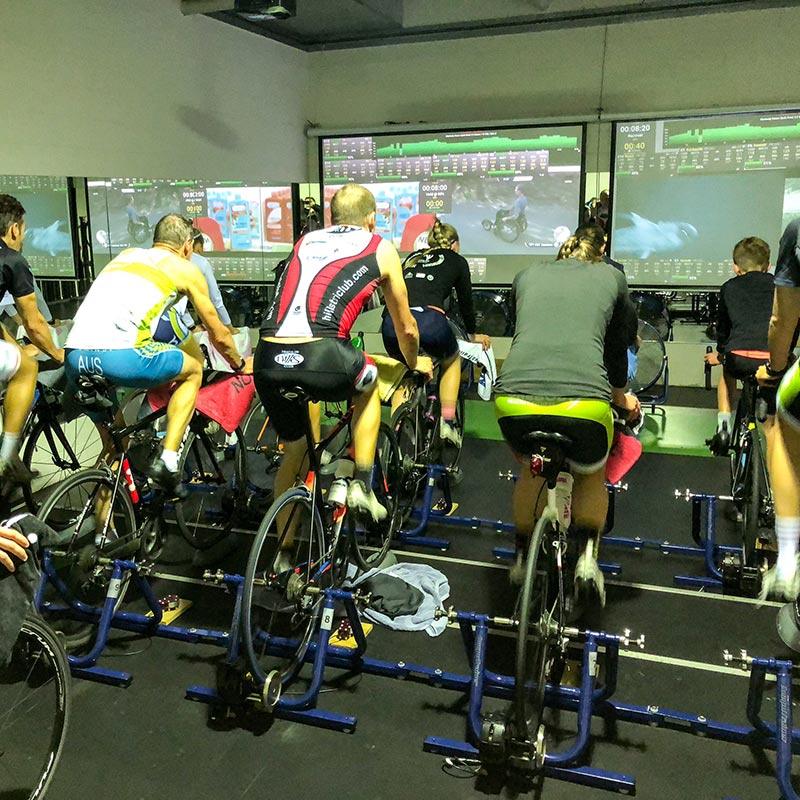 Feel free to call us for any other enquiries.
Unlock Unlimited Sessions For $10
New here? Grab your $10 pass to gain access to all of our regular sessions for 14 days.